Tuesday Tidbits By T. Alan
Every first Tuesday of the month in Austin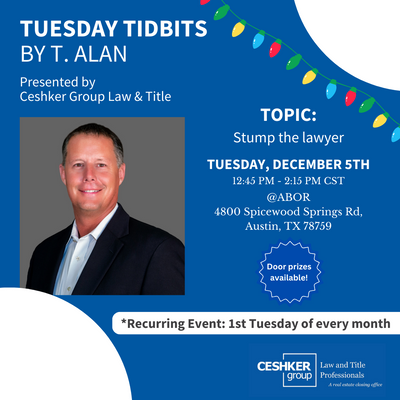 Stump The Attorney
In this training, we'll cover:
Q&A
Play "Stump the Attorney"
Door prizes
And much more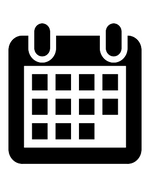 December 5th @ 12:45pm CST
This is a recurring event on the first Tuesday of every month held at:

ABOR 4800 Spicewood Springs Rd. Austin, TX 78759

We will start at Noon and these sessions often last longer than one-hour so we recommend planning to stay through 2:15 pm.

Cost: $20.00

Lunch included

Must RSVP

This event is in-person and available via Zoom!
This event has been canceled - sorry for any inconvenience. Hope to see you in the New Year!