Tuesday Tidbits By T. Alan
Every first Tuesday of the month in Austin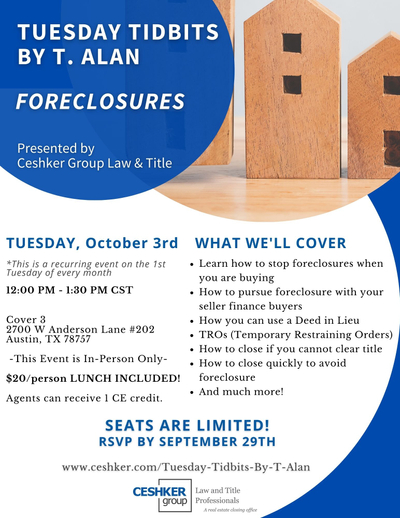 Foreclosures
In this training, we'll cover:
Learn how to stop foreclosures when you are buying
How to pursue foreclosure with your seller finance buyers
Learn how and when you can use a Deed in Lieu
What is, and how do you get, a TRO (temporary restraining order)
How to close quickly to avoid a foreclosure
How to close if you cannot clear title (using Schedule B)
And much more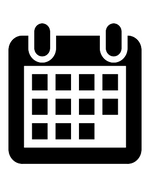 October 3rd @ 12:00pm CST
This is a recurring event on the first Tuesday of every month held at:

Cover 3 2700 W Anderson Lane #202 Austin, TX 78757

We will start at Noon and these sessions often last longer than one-hour so we recommend planning to stay through 1:30 pm.

Cost: $20.00

Lunch included

Must RSVP

Agents can receive 1 CE credit.

This event is in-person only!
Fill Out The Form Below To Sign-Up