Tuesday Training with Team Doyla
Every third Tuesday of the month in Buda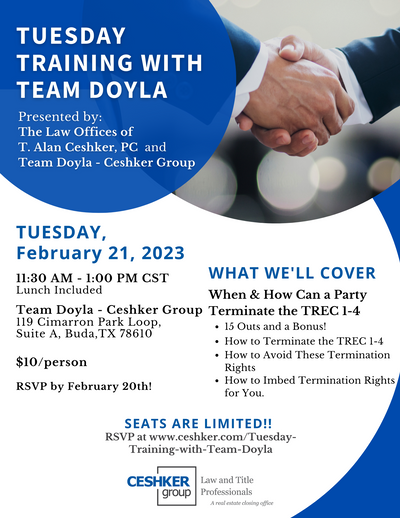 When & How Can A Party Terminate The TREC-14
In this training, we'll cover:
15 Outs and a Bonus!
How to Terminate the TREC 1-4
How to Avoid These Termination Rights
How to Embed Termination Rights for You
& More!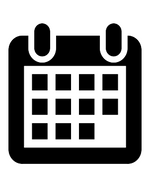 February 21st @ 11:30 am CT
This is a recurring event on the third Tuesday of every month held at 119 Cimarron Park Loop, Suite A, Buda, TX 78610
We will start at 11:30 am and these sessions often last longer than one-hour so we recommend planning to stay through 1:30 pm.
Real estate agents can receive one hour of Continued Education (CE) credit for this course!
Fill Out The Form Below To Sign-Up